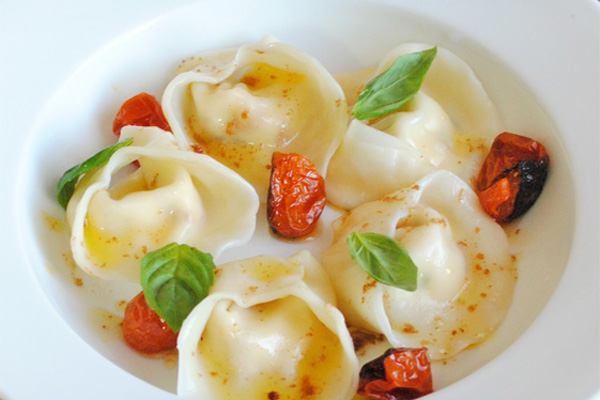 Tomato and Ricotta Tortellini with Basil by Pete Evans – How to wrap the perfect tortellini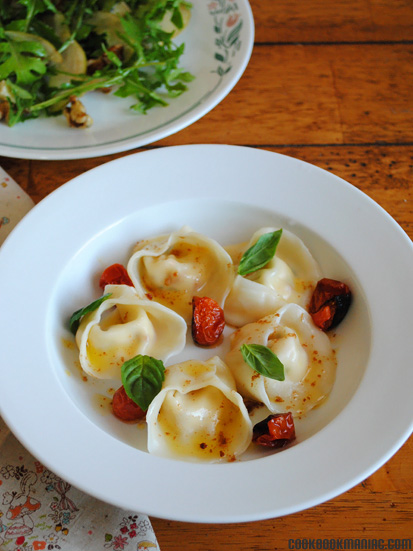 Friends are precious commodities that cannot be priced nor taken for granted. They are there for us when we need them and although we lose some along this life journey, there are some that are made to stay. The most confronting part of friends is their ability to tell the truth about ourselves with the best intentions.
Whilst food blog surfing, I landed at Sasasunakku's blog post called My Superpower and Raspberry Loaf. She eloquently writes about a book "All my friends have superpowers." Reading this post revealed two truths about me.
[1] I am a jack of all trades and master of none. I completed my diploma in photography over 10 years ago, but never made anything out of it. I excel at my boring administrative job, but have not progressed past this position in over 5 years. I am aimless in my intentions to blog. I am not a great cook, writer or photographer. I blog… just to blog.
[2] I am The Chip. I have a chip on my shoulder that weighs me down. It holds me back from the things that I could be and causes me to regret the things that I have done. The only person that I have to blame is me. Wholely and solely. I can shake it somedays but on other days it is heavier than a boulder. One day, maybe one day, I'll have enough heart, soul and might to make it vanish into thin air… one day.
Thank you for taking the time to visit my little blog.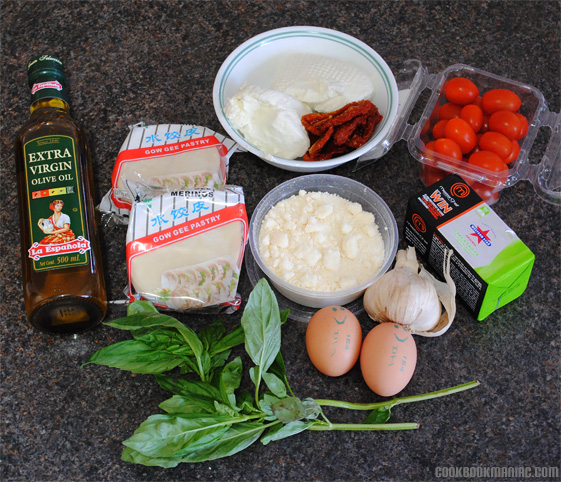 Although not authentically italian. I really enjoyed this dish. It made a wonderfully fresh and light vegetarian lunch. I also made Pete's Rocket, Pear and Walnut Salad with Blue Cheese dressing. I couldn't stop munching on this!
Recipe taken from My Table by Pete Evans
Ingredients for Tomato and Ricotta Filling
250g ricotta cheese
40g semi-dried tomatoes, finely chopped
1 free-range egg yolk
6 large basil leaves, finely sliced
1 tablespoon grated parmesan cheese
1 tablespoon extra-virgin olive oil
30 gow gee wrappers
1 free-range egg white, lightly beaten
125g butter
1 tablespoon lemon juice
1 tablespoon extra-virgin olive oil
basil leaves
200g cherry tomatoes, halved and dried in a very low oven
1 garlic clove, crushed
1 tablespoon grated parmesan cheese, plus more to serve
[1] Mix together all the ingredients for the filling.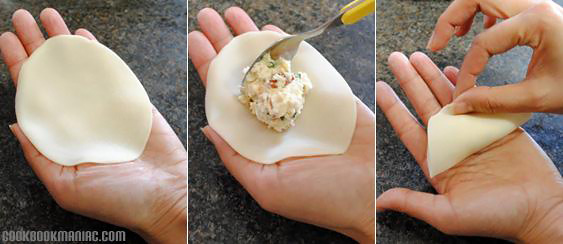 [2] Place 1 tablespoon of filling in the centre of each wrapper
[3] Moisten the edges with egg white
[4] Fold over and squeeze together the edges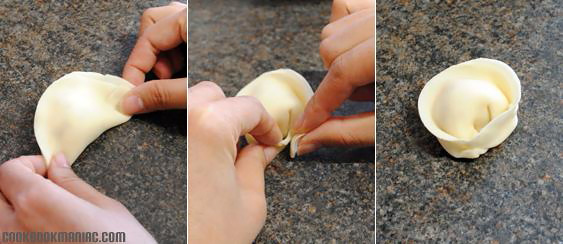 [5] Grab the outside edges and gently pull them towards each other
[6] Press together to seal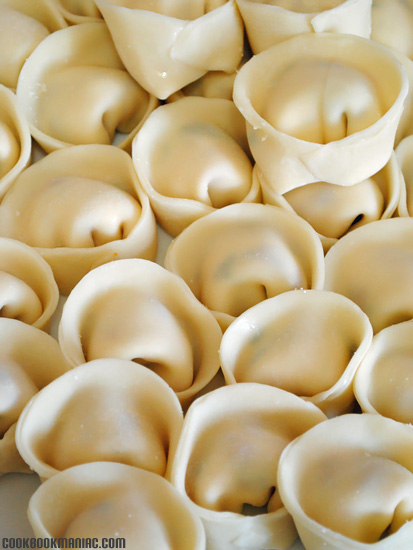 [7] Cook the tortellini in boiling salted water for about 2 minutes or until cooked through, then lift it out with a slotted spoon
[8] Heat the butter in a frying pan for 2-3 minutes until it turns nut brown. Remove from the heat and add the lemon juice and olive oil.
[9] Add the basil and cherry tomatoes, garlic, tortellini and parmesan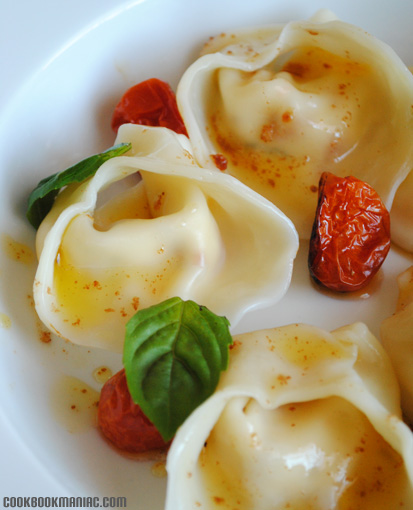 Tips from the cookbookmaniac
* The recipe gave the option to use fresh pasta sheets or gow gee wrappers. I was too lazy to make my own pasta so I used the gow gee wrappers. Although not overly authentic they did not taste bad and I really enjoyed these italian-inspired dumplings.
* The recipe states that the tortellini is cooked when it rises to the top of the boiling water. I preferred to leave it cooking a couple of minutes more.
Please share this: