Chef's Armoury – Japanese groceries and knives
Driving along Botany Rd the Chef's Armoury caught my eye. The sign outside said so many things that I had been looking for:
– Japanese Knives
– Quality Wagyu Beef
– Cooking classes and events
– Japanese groceries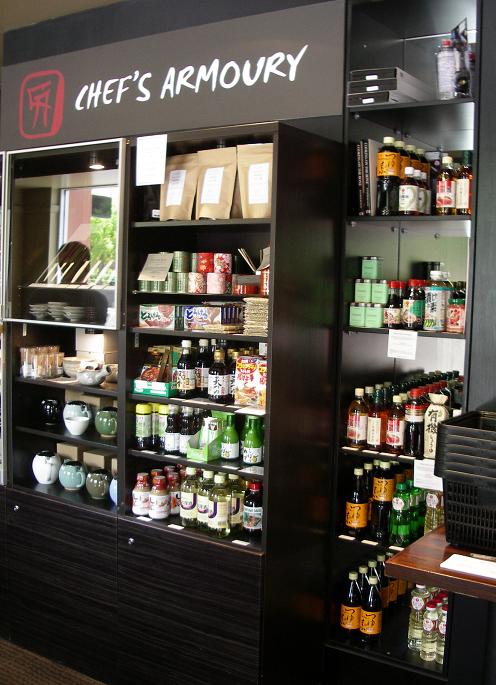 I punch the air and say, "Yes!" Entering the premises it's designed like all those modern ramen bars that seem to be popping up everywhere. It is sleek black with specks of red, well lit and minimalist. The store has been open for only 4 months and is in the midst of growth. Their business had started as just selling imported Japanese knives and has expanded into Japanese groceries, grilling accessories, teapots and tea tools. They also offer classes for knife sharpening, knife skills, sashimi and sushi making. Every month they have special all day taste testing events that help demystify the Japanese cuisine. Their passion is clearly evident the minute that I walk in the door.
I became particularly excited when I spotted a bottle of yuzu juice. I have many Japanese cookbooks that use this ingredient either for its zest or juice. I have never come across the fruit, let alone the fruit juice until now. I can now make my favourite ponzu dressing without having to substitute with other ingredients.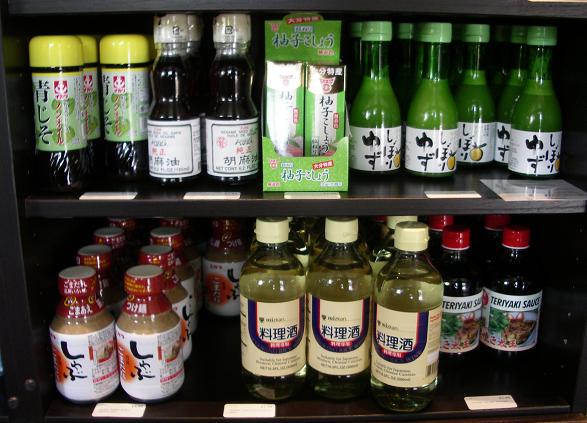 I also spot wasabi powder and grab it off the shelf and put it in my basket. I am told that they have sold out of the 100% strength, however the 50% strength version is acceptable but doesn't pack as much of a punch. The Chef's Armoury source their own range of wasabi powder from an organic grower in New Zealand.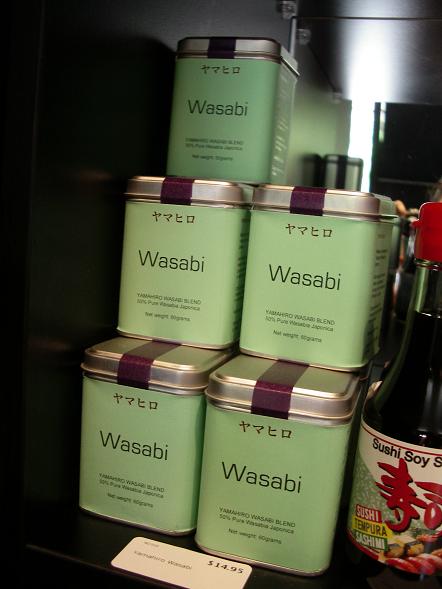 I also notice they sell
– premium grade green tea powder (matcha powder),
– Ninben triple concentrate dashi stock base,
– ready-made sweet azuki beans,
– premium grade sushi rice
– and various other hard to find premium Japanese ingredients.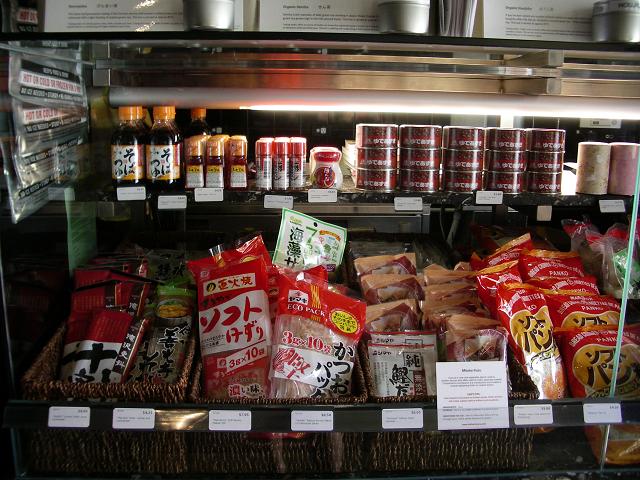 However, the most undeniably noticeable part (and most probably the heart of joy of the store) is their selection of Japanese knives and knife sharpening accessories. I don't understand the science behind it all. I do understand that slicing a fresh sashimi-grade fish with a bad knife will result in poor sashimi and a waste of a good fish.  I stand in awe at the cabinets of knives. Pizzaboy wants them ALL! They look so majestic, I don't dare touch any of them – they appear like ancient museum pieces.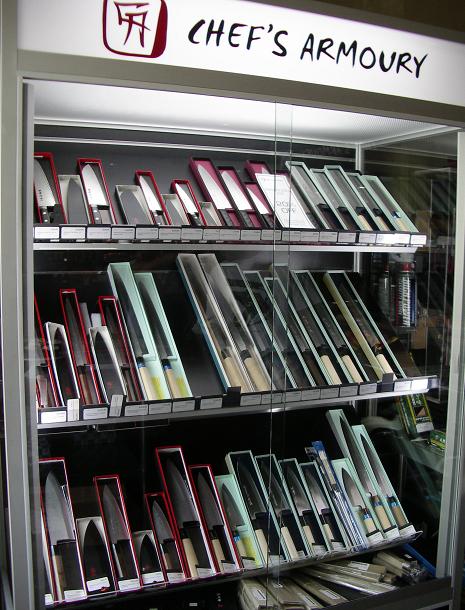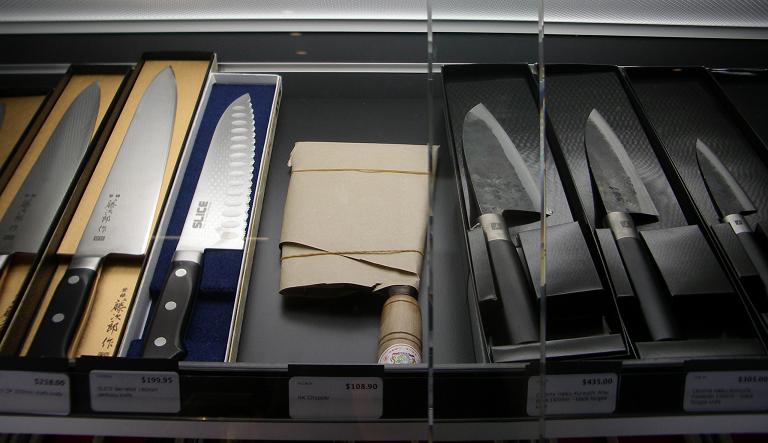 The tea pots bring back so many memories of our trip to Kyoto and I use all my might not to pick one up and put it in my basket.
Pizzaboy and I will definately be attending their all day events and perhaps a some classes to boot. This is one hell of an exciting find for us.
Chef's Armoury
747 Botany Road
Rosebery NSW 2018 Australia
(02) 9699 2353
contact@chefsarmoury.com
http://chefsarmoury.com
Open: Mon-Sat 10:30-16:30
Please share this: