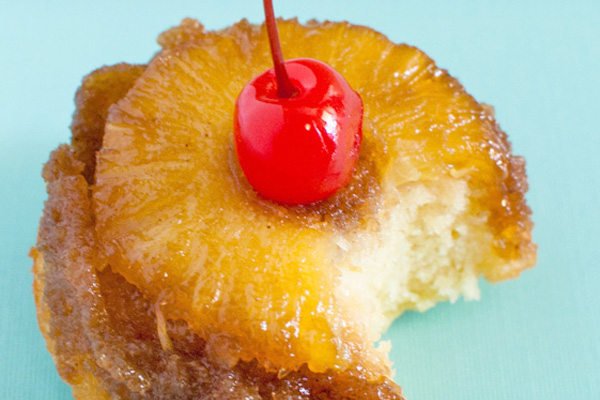 Pineapple Upside Down Cupcakes
It's been a while since my last post. I've been busy re-designing my blog layout and house-hunting. Both tasks are proving to be a big challenge, but I will soldier on and not give up. I am too determined to have the blog layout of my dreams and a humble abode.
One thing is for sure I have a bad habit of diving into the deep end of things without a crash helmet. There are some important lessons that I have learnt:
Firstly, patience and understanding is a virtue. My poor sister has to put up with my nonsense explanations, multiple emails, random phone calls and constant questions. She really is a gem for doing this probono.
Secondly, don't listen to anyone (except your mortgage broker) when it comes to advice about home loans and real estate. It is currently an unstable/unpredictable economic climate where legislation and laws change almost on a daily basis. Buying a home will be the biggest purchase Pizzaboy and I will make in our lifetime, therefore emotions are running high, desperation creeps in as every day passes and misinformation can be passed around easily just by the click of a button. A simple statement by anyone can send a surge of sudden panic through us. We have learned not to listen and only receive our information from certain sources.
I had a plan to not concentrate on blogging for a month, then I received a generous tray of 5 sweet pineapples from the King of Fruit. It turned out to be a welcome distraction from the constant number-crunching and HTML blah-blah-blah. I quickly decided to make these cute upside down pineapple cupcakes that were inspired by a picture I saw in Rose's Heavenly Cakes by Rose Levy Beranbaum.
These cupcakes were delicious! Pizzaboy devoured three cupcakes in quick succession. I was quite surprised by how much I enjoyed them. I am not a big fan of pineapples but these particular ones were sweet and were gobbled up quickly by my family.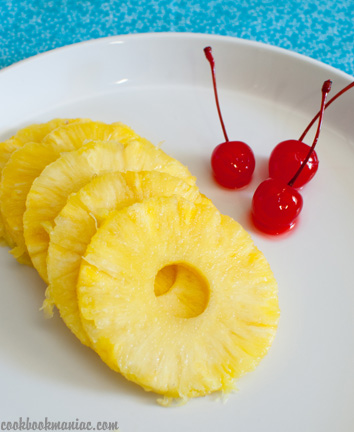 Pineapple Upside Down Cupcakes
Recipe makes 12
12 slices of fresh pineapple
200g brown sugar
70g unsalted butter
1/4 cup pineapple juice (blended from fresh pineapple)
1/2 teaspoon ground cinnamon
2 1/2 cups of plain flour
200g unsalted butter, at room temperature
1 1/2 cup of caster sugar
4 free-range eggs, at room temperature
1 teaspoon vanilla extract
1 cup of milk
2 teaspoons baking powder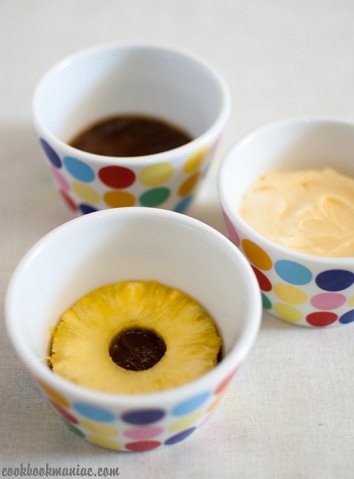 Making the pineapple topping
1) Melt the butter in a saucepan over medium-low heat
2) Add brown sugar and pineapple juice until it has dissolved, then remove from heat.
3) Mix cinnamon to the sugar mixture
Making the vanilla cake
1) Preheat oven 175°C/350°F
2) Sift the flour and baking powder into a bowl
2) In another bowl, beat the butter with an electric mixer for 2 minutes until pale and light
3) Slowly add the sugar and beat for another 2 minutes
4) Add the milk, eggs and vanilla extract and beat for another minute
5) Gently fold through the flour mixture with a wooden spoon until just incorporated. Make sure to scrape down the sides so that nothing is missed.
Assembling the cupcakes
1) Butter the muffin pan or ramekin
2) Scoop 2-3 teaspoons of the sugar mixture into the bottom of the ramekin
3) Place a pineapple slice on top
4) Spoon batter into the ramekin until three-quarters full
5) Bake for 20 minutes or until a skewer inserted into the middle comes out clean
6) Allow cakes to cool for 10 minutes before serving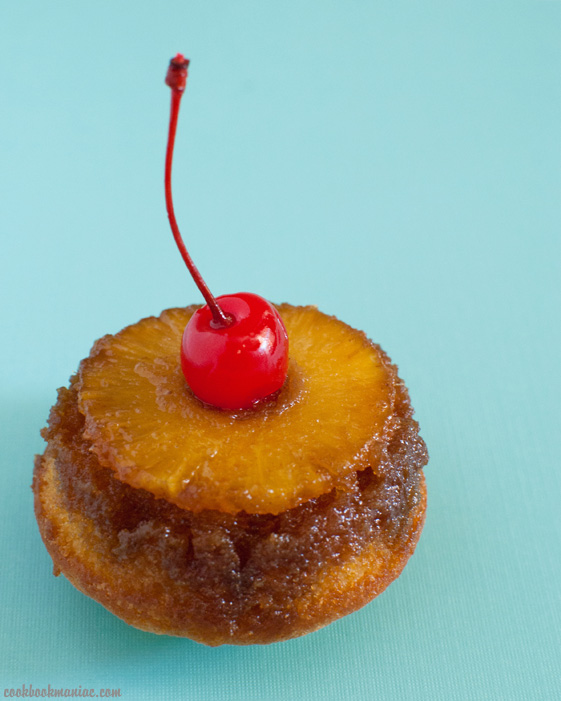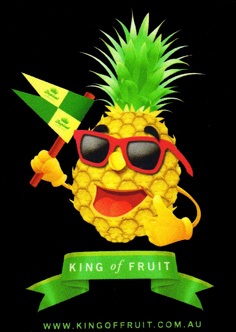 If you like these cupcakes can you please vote for it here so I can win a $500 Gift Voucher
Many thanks for your vote!
**Fresh pineapples supplied by King of Fruit
Please share this: