Madeleines – Marcel Proust and his heavenly cookies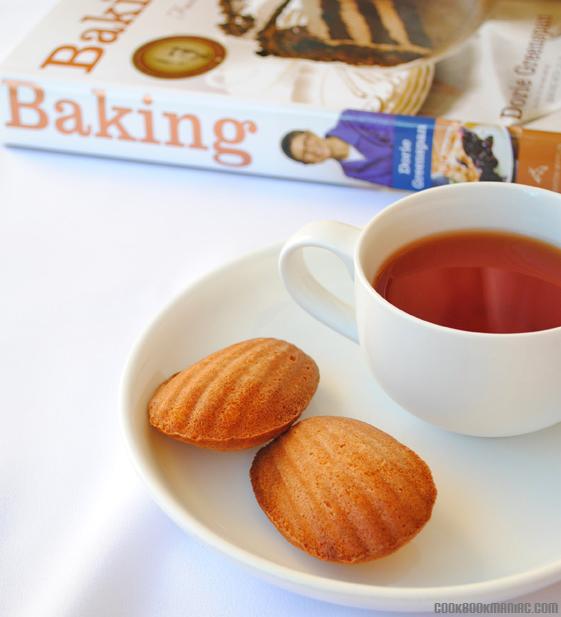 Marcel Proust unintentionally immortalized madeleines in his novel Remembrance of Things Past. He vividly describes the moment in which he dips these sweet scalloped-shaped cakes into his tea and how it magically brought back warm memories of his childhood.
She sent out for one of those short, plump little cakes called petites madeleines, which look as though they had been moulded in the fluted scallop of a pilgrim's shell. And soon, mechanically, weary after a dull day with the prospect of a depressing morrow, I raised to my lips a spoonful of the tea in which I had soaked a morsel of the cake. No sooner had the warm liquid, and the crumbs with it, touched my palate than a shudder ran through my whole body, and I stopped, intent upon the extraordinary changes that were taking place…at once the vicissitudes of life had become indifferent to me, its disasters innocuous, its brevity illusory…
— Remembrance of Things Past, Volume 1: Swann's Way. Marcel Proust.
Although they are often categorized under cookies, they are actually more like sponge cakes. Bite-sized wonders that Pizzaboy eyed from a distance and stuffed into his mouth, in one giant bite.
Proust was not exaggerating. These madeleines were exceptionally comforting and sensational dipped in my cup tea.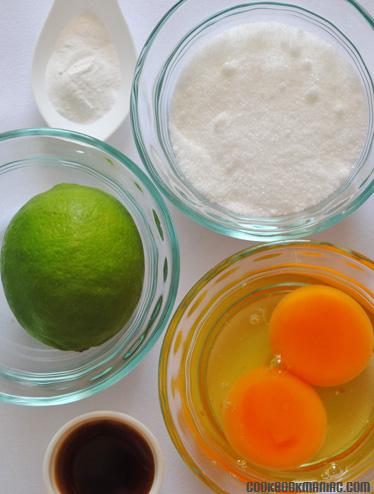 Recipe adapted from Baking by Dorie Greenspan
Ingredients
2/3 cup of plain flour
3/4 teaspoon of baking powder
1/2 cup of sugar
pinch of salt
Grated zest of 1 lemon
2 large eggs, at room temperature
2 teaspoons of vanilla extract
6 tablespoons unsalted butter, melted and cooled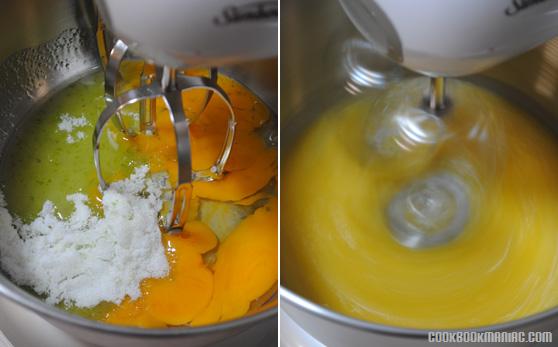 1/ In a large bowl, whisk together flour, baking powder and salt.
2/ In a medium-sized bowl, rub the sugar and lemon zest together with your fingertips until the sugar is moist and fragrant.
3/ Beat the eggs and sugar together on a medium-high speed until pale, thick and light. Approximately 7-10 minutes.
4/ Add the vanilla extract.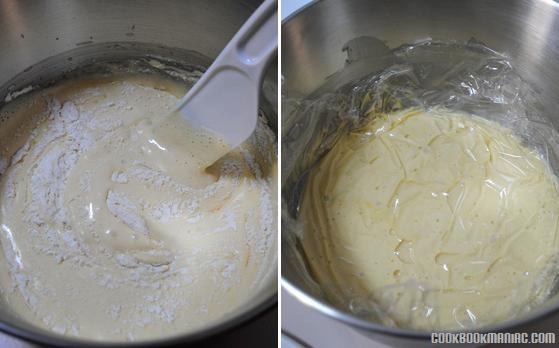 5/ Gently fold in the dry ingredients with a rubber spatula, followed by the melted butter.
6/ Press a piece of plastic wrap against the surface of the batter, this will prevent a skin forming over the batter. Refrigerate it for at least 3 hours, or for up to 2 days.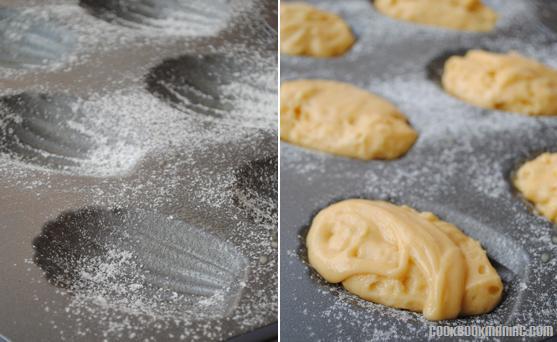 7/ Preheat oven to 200 degrees (400F)
8/ Butter a 12 full-sized madeleine molds. Dust the insides with flour and tap out the excess.
9/ Spoon the batter into the molds, filling each one almost to the top. Don't worry about spreading the batter evenly, the oven's heat will take care of that.
10/ Bake for 11 to 13 minutes, or until they are golden and the tops spring back when touched.
11/ Remove from the oven and release the madeleines from the molds. Transfer the cookies to a rack to just warm or room temperature.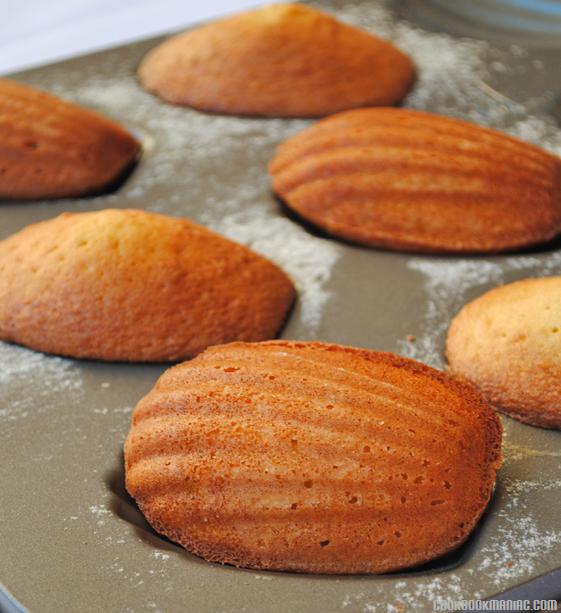 Tips from the cookbookmaniac
* My madeleines turned out a little too brown. The dark non-stick mold had caused the madeleines to brown too much. A much lighter or aluminium pan is preferable.
* Allowing the batter to rest for 3 hours or more in the refrigerator helps create a nice hump that is characteristic of the madeleine.
* I didn't have any lemons when I decided to make these. I substituted with limes and it worked out fine.
* Crazy Miss Amy forgot to dust the madeleines with icing sugar before picture-taking and consumption. Heck, these are already non-traditional lime babies. They were still lovely without it anyways.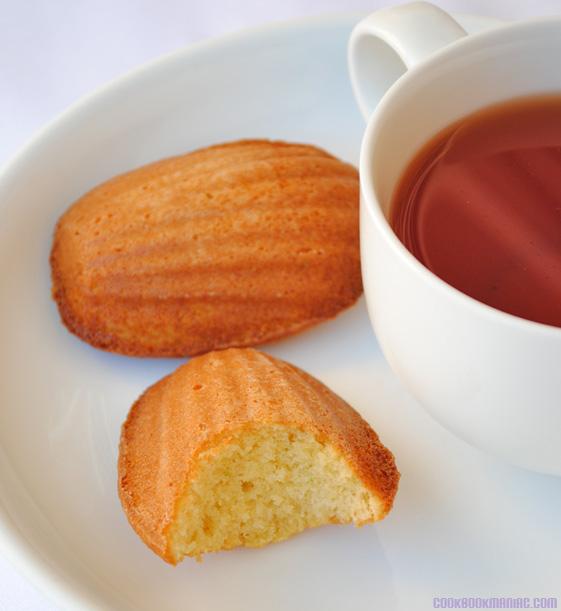 Please share this: