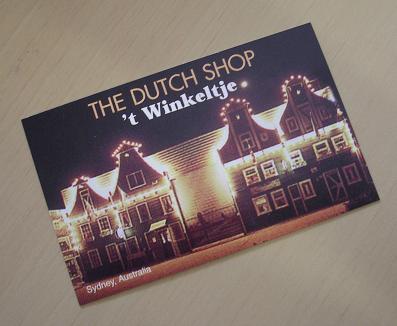 When i heard that there was a quaint Dutch Cafe in the middle of nowhere in Smithfield I told pizzaboy we had to go for a visit.
We happen to have gone on the hottest day of the year so far. Its 40+ degrees outside and we drive over to Smithfield in a car with no-aircon. Without even thinking i say, "there had better be air-con at this place". The entire car goes quiet. None of us have ever been to the Dutch Cafe and do not know what to expect.
We are following the GPS and tomatogal asks me, "Where the hell is this place? We've reached the end of the road". I look ahead and we are in the middle of nowhere. There are residential houses to our left and closed industrial warehouses on our right. I see a green warehouse ahead and i say "that must be it". And it was.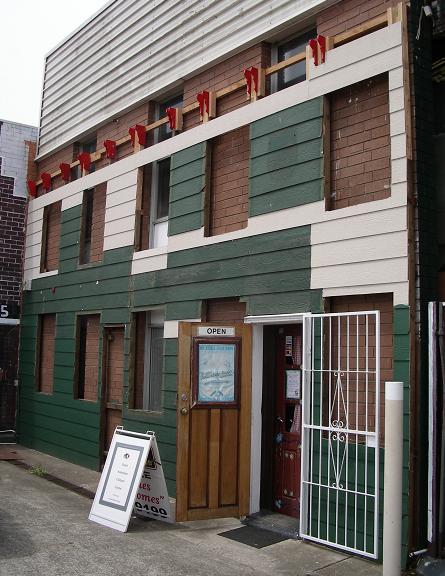 It is not obvious from the outside that there is anything inside. In fact, the whole place looked closed. My nephew is first to get out of the car and zooms over a door that someone had just walked out of. He opens it, then shuts it straight away. "This is not the place, its a grocery store". I say, "What?!" I quickly walk over and open the door and a gush of cool air rushes pass me. "Yes, this is the right place, its a grocery store at the front and the cafe is further in". We all hurry in and i am excited.
Everything is foreign and i don't understand what is on the shelves, I don't care, i want it ALL. I feel like I'm in a dutch museum for food. I've found myself a new home. The shelves are lined with boxes of cake mixes, jars of pickles, bottles of sauces, bags of lollies, shelves of bread and biscuits. The fridge is full of all kinds of cheese and the freezer is well stocked with croquettes, sausages and bitter ballen. Veruca Salt plays in the background of my mind, 'don't care how, I want it now'. I think another visit is on the near horizon.
The Dutch Shop
85 Market Street, Smithfield, NSW
Tel: (02) 9604 0233
Monday CLOSED
Tue-Fri 9:00am- 4:30pm
Sat-Sun 9:00am- 4:00pm
The Cafe is cash only
Store accepts: Bankcard, Cash, Cheque, EFTPOS, Mastercard, Money Order, VISA
Tips from the cookbookmaniac:
* When going on a food expedition always be sure that you have brought along all the necessary equipment for photography. for eg, check that your memory card has been returned to the camera, so that you do not have to use your sisters iPhone for serious picture-taking. My apologies for the poor quality of some pictures.
Please share this: