Not a Scotch Finger Biscuit
What's with the name?
When I made these delicious biscuits I declared to Pizzaboy that they tasted like Scotch Finger biscuits. He shook his head in disagreement and said, "Its not a scotch finger." Both of us couldn't remember the last time we had eaten a scotch finger and made sure we bought a packet on our next trip to the supermarket.
Well, it turned out not to be the same as a scotch finger. It was less crumbly, more wholesome and just as cheerful. The malted milk powder and cream cheese made it just that bit more special.
It also tasted spectacular dipped in a cup of tea.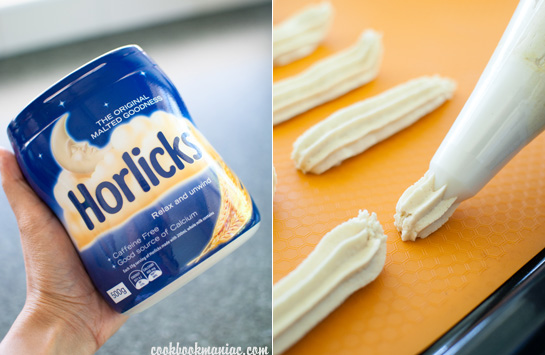 Not a Scotch Finger Biscuit
Adapted from Martha Stewart's Cookies
2 3/4 cups (315g) plain flour
3/4 cup malted milk powder
1 teaspoon baking powder
1/2 teaspoon salt
1 cup (225g) unsalted butter, at room temperature
85g cream cheese, at room temperature
1 cup (225g) sugar
1 large egg, at room temperature
1 teaspoon vanilla extract
1/ Preheat oven to 150degrees (350F).
2/ Sift together the flour, malted milk powder, baking powder and salt
3/ With a stand mixer on medium speed, beat the butter and cream cheese together until creamy. Add the sugar at a steady stream. Add the egg and vanilla extract. Reduce the speed to low and add the flour mixture and beat together just enough to combine.
4/ Transfer dough to a pastry bag fitted with a star tip. Pipe 5-6cm (2.5 inches) strips onto baking sheets, spacing them approximately 2cm apart.
5/ Bake until the bottom edges are brown, approximately 10 minutes. Transfer to wire racks to cool completely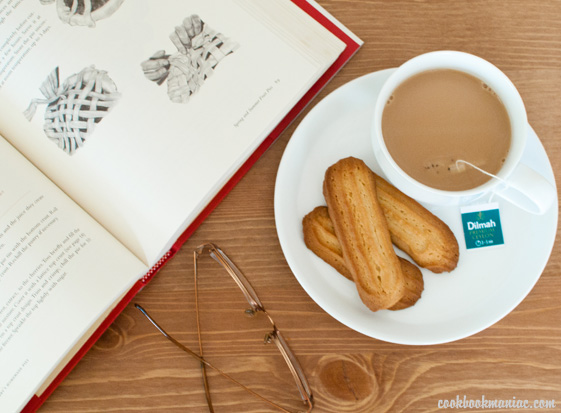 Please share this: