Magnolia Bakery – Greenwich Village, New York City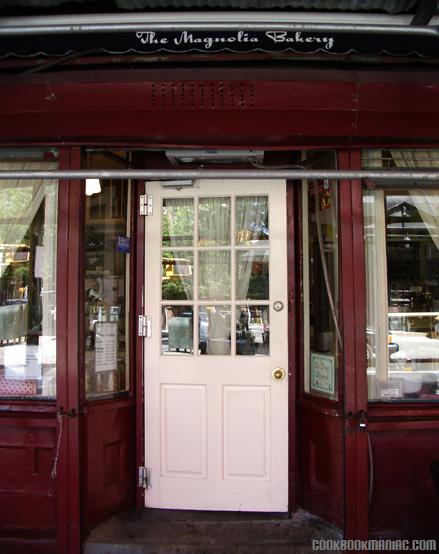 If you didn't know already, I am a HUGE fan of Sex and the City. Its humour, clever writing, tongue-in-cheek fashion and witty characters, captivated my imagination and perhaps is a large influence in my writing today.
When my sisters and I were arranging a trip to New York City, I was adamant that we go on the Sex and the City tour. They all agreed that it would be a lot of fun.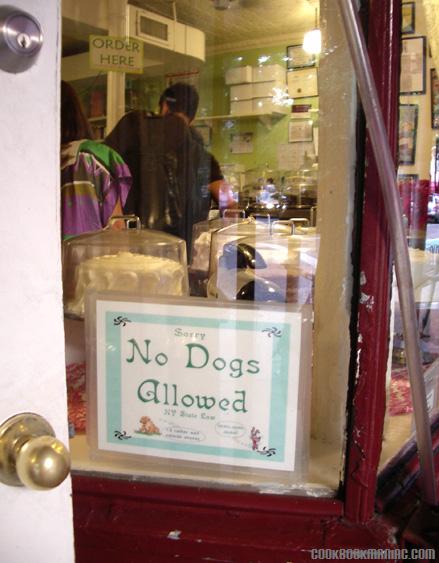 We got to visit a few places that were featured in the TV Series. We bought a Manhattan drink at the place where they shot Steve and Aiden's bar. We walked past the stoop to Carrie's apartment (apparently Sarah Jessica Parker only lives down the street from there). We visited the sex shop where the girls bought Charlotte her infamous rabbit. The one place that we visited and left a lasting impression with me was the Magnolia Bakery.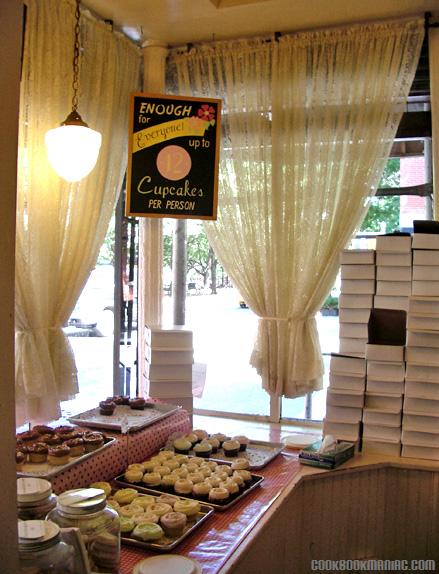 It sold old-fashioned cupcakes, layer cakes, puddings and cookies. From opening until closing time, there would be scores of people lining up around the block for this place. It is the only bakery that I know of that needs a bouncer! There is even restrictions on the amount of cupcakes people can buy per person.
Yes, they really are that great!
The first bite that I took changed my opinion of cupcakes forever. These were unlike any cupcake that I had eaten before. The vanilla bottom was very light and sweet, the butter cream was pillowy soft and over-the-top. There is an instant feeling of satisfaction the moment I sank my teeth into these giant morsels of sugar.
Although they are famous for their cupcakes, they are also popular for there many other desserts.
Tomatogal preferred the chocolate cupcakes with cream cheese frosting over their standard cupcakes, "It's not as achingly sweet."
Bunnifar became obsessed with their Oatmeal Raisin Cookies. "Amy, can you make these for me, like everyday?"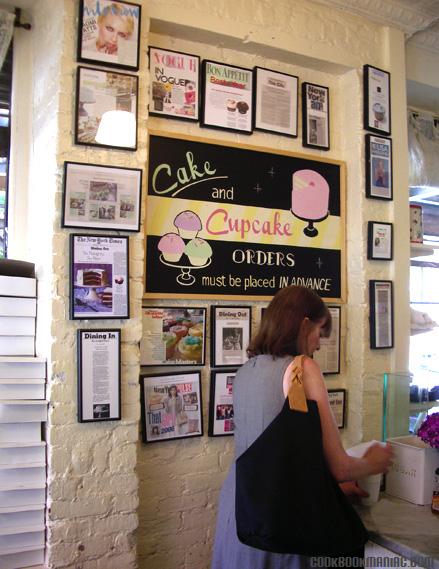 The bakery itself is wonderfully charming. The moment I stepped into the place I felt like I walked into a TV show from the 1950's or 1960's. I can imagine Lucy from I Love Lucy causing a lot of havoc shopping here.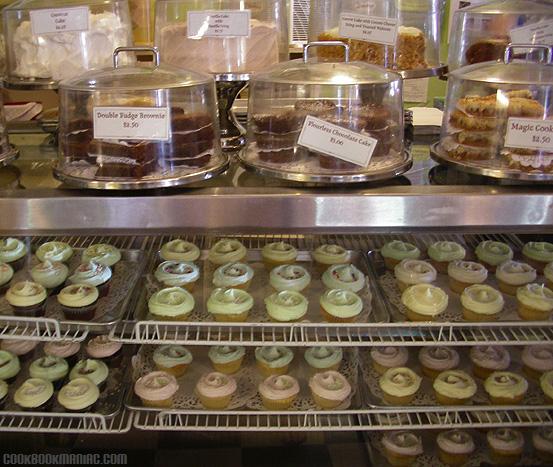 I loved all the decor. This is what my dream kitchen would like look. The benches stacked with a vast array of layer cakes. A refrigerator filled with mini-cheesecakes and banana puddings. The walls adorned with pictures of out-of-this-world desserts and articles about cookbookmaniac. Me, in a bakers hat and apron, decorating a cupcake. Oh happy daydreams.
I wished we were able to buy one of their many delectable desserts. It was quite frustrating seeing all these beautiful cakes and not being able to take at least one home.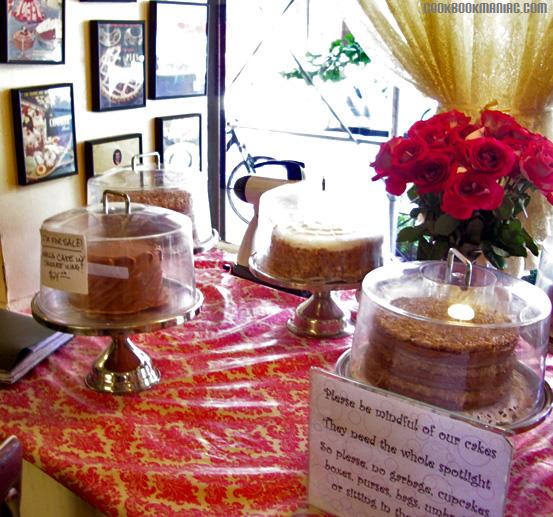 The tour guide had mentioned that the bakery had its own cookbook. Whilst still in New York, I emailed Pizzaboy back home and asked him to buy me a copy so that I could make all the yummy things that I was missing out on, straight away.
Magnolia Bakery
401 Bleecker St
(between 11th St & Perry St)
New York, NY 10014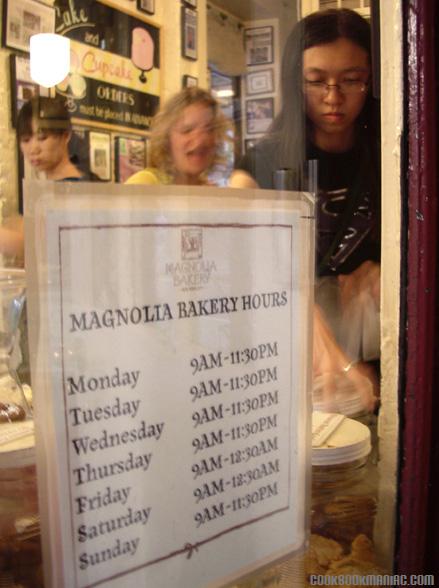 Please share this: