Jamie's America by Jamie Oliver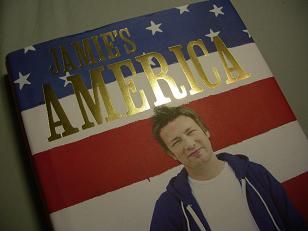 I have never really been drawn to the work of Jamie Oliver. I received his Italy book as a Christmas gift and was very impressed with its layout and use of colours. His recipes seemed enticing but i have yet to find inspiration from them to really test them.
I was very drawn to the idea of Jamie at Home. Cooking from the garden and using seasonal products to reduce your carbon footprint and be healthy. Fantastic idea. Same problem. I didn't cook from any of the recipes. They just haven't grabbed me by the eyeballs and lured me into the kitchen like a big bad wolf.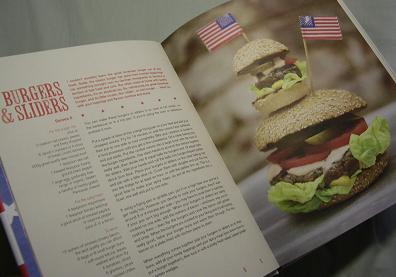 One day i was walking through a small bookshop and came across Jamie's America. "Interesting" i thought aloud. The striking cover with its red, white and blue and Jamie quite happily posing was enough for me to pick it up and flick through it. I was astounded and overjoyed at what i found inside. True to form Jamie has recognised the influence of ethnic foods in our culture and has cleverly interwoven many recipes through various chapters that are catergorised by states. New York, Louisiana, Arizona, Los Angeles, Georgia and Wild West (not a state – I know).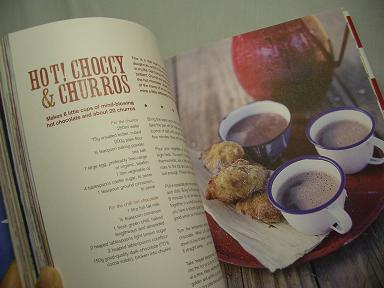 Hot Choccy & Churros
Jamie has far outdone himself in this book. This – in my opinion – has improved on all his other books by leaps and bounds. Where all the other books seem to have their various problems (hard to read fonts, cluttered layouts, poorly composed food shots, no cohesive theme etc) this I didn't find any problems with.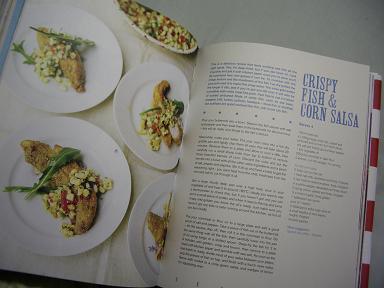 Crispy Fish & Corn Salsa
I have bookmarked many recipes and they will surely appear in this blog sooner rather than later.
Please share this: