Indian-style Salmon Curry with Tomato & Lime – Bill Granger
Buying herbs.
I am a wannabe frugal foodie. It frustrates me when I approach the herb section of the greengrocer to find that bay leaves, rosemary, thyme, sage, basil and parsley are packed in amounts that will never see full use in my kitchen. Fresh bay leaves are often sold in quantities of 20 but a recipe will only specify the use of two or three. I often only use parsley as a garnish for most of my dishes, but it is only sold in bunches. I am fraught with worry as to how I can best utilise these herbs before they deteriorate past being edible.
I have dreamed of having my own potted garden, perhaps a very cute one that hangs outside my kitchen window. It would excite my poor little heart to simply open a window and pick off the necessary leaves. It would not only be a lot cheaper but less wasteful.
It all came to a head when I was making this Indian-style Salmon Curry. The recipe called for 10-15 curry leaves. I have never cooked with curry leaves before and researched for substitutes as my local vegetable grocer only sold them in large bags of approximately 4 handfuls. I decided to use them and not a substitute to maintain the integrity of the recipe. However, after I had picked off the leaves that I needed, the bag still appeared like it had been untouched.
What am I to do? Please help me my dearest reader, do you have any useful herb tips?
Ingredients
2 tablespoons vegetable oil
1 large onion, finely chopped
1 teaspoon ground coriander
1 teaspoon ground cumin
1 teaspoon ground turmeric
1 teaspoon sea salt
1/2 teaspoon cayenne pepper
400g tin chopped tomatoes
10-15 fresh curry leaves
250ml fish stock or chicken stock
1 teaspoon caster sugar
Juice of 1 lime
900g skinless salmon fillet, cut into 3cm cubes
Freshly ground black pepper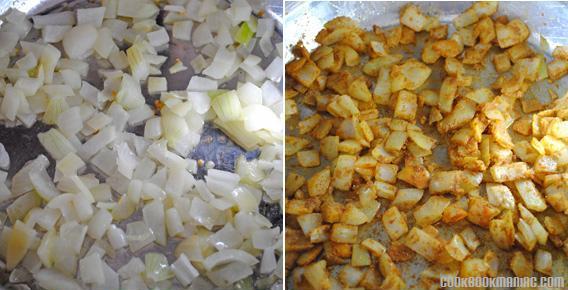 1/ Heat the oil in a large heavy-based pan over medium heat. Add the onion and cook, stirring occasionally, for 5 minutes or until translucent.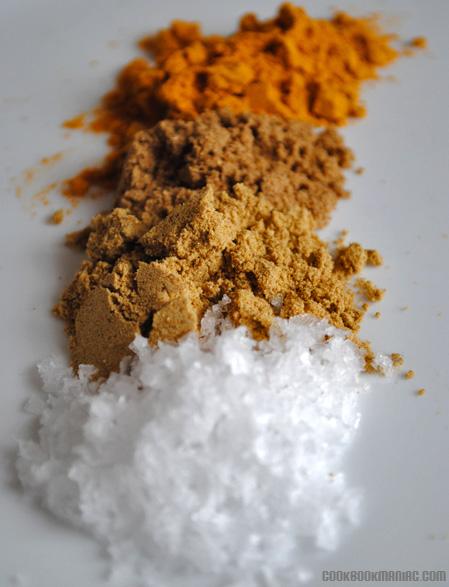 2/ Add the cayenne, tomatoes, curry leaves and salt, then pour in the stock. Cook stirring frequently for 10 minutes.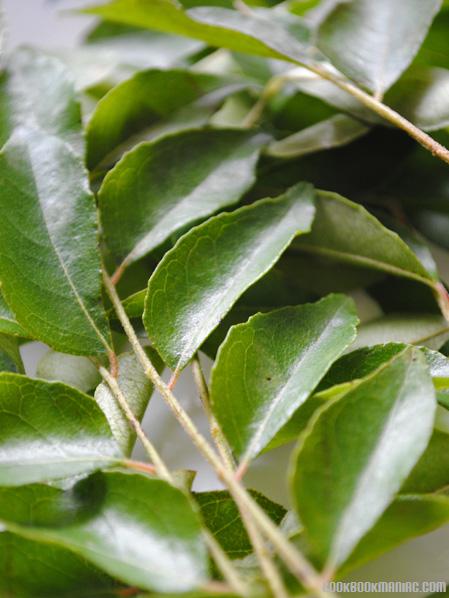 3/ Add the sugar and lime juice and cook for 1-2 minutes.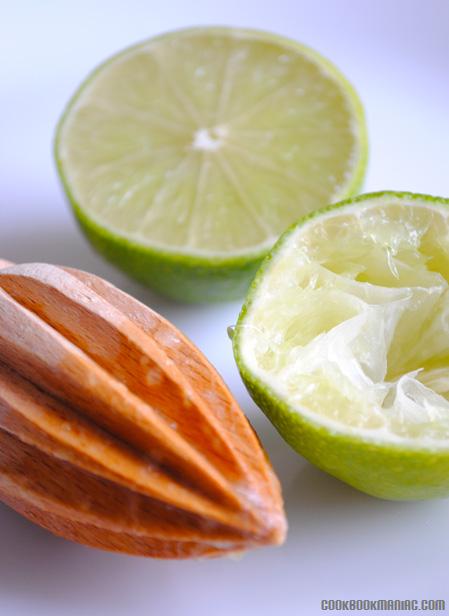 4/ Add to the pan and simmer for 2-3 minutes, then remove from the heat. Set aside for 5 minutes with the lid on. This will allow the salmon to finish cooking in the residual heat.
5/ Season with salt and pepper to taste.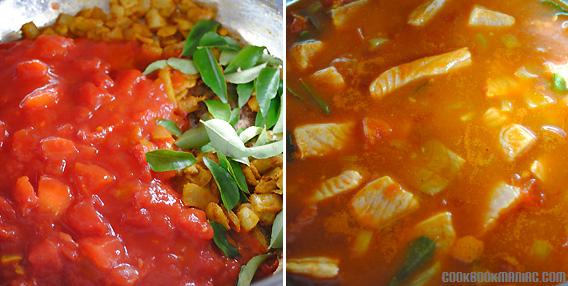 Tips from the cookbookmaniac
* I'm not sure what, but this needed an extra-special pinch of something to lift it from being ordinary to extraordinary. Perhaps I needed to fry the curry leaves with the onions instead of adding it with the tomatoes… or maybe it needed more cayenne pepper… or perhaps I should have let the sauce cook down a liitle more before adding the salmon.
* I served this with coconut rice and it made a lovely companion.
Please share this: