Bangbang Espresso Bar and Cafe in Surry Hills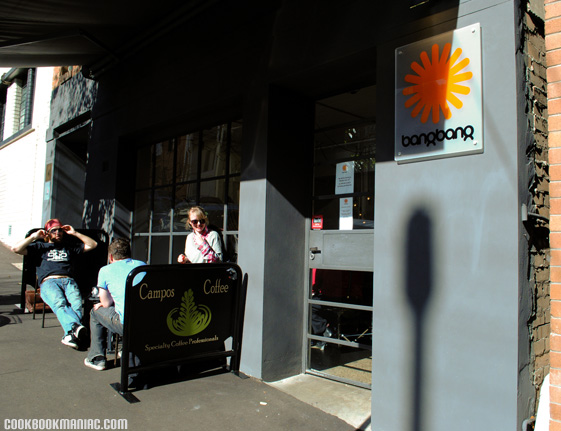 Breakfast on weekends is a very big deal for me. During the week I am always running late for work. I either miss breakfast altogether or pick up something quick on the way. I know its bad for me but bad habits die hard.
One weekend I woke feeling inspired to have a great breakfast at a nice cafe. Pizzaboy thought I was insane, but I would not let the idea go. So I jumped on Urbanspoon and came across this lovely cafe in trendy Surry Hills.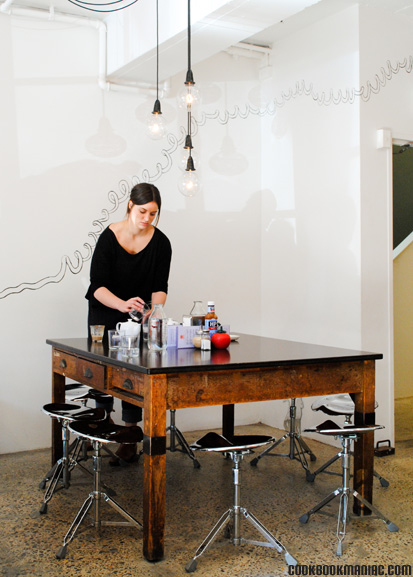 It is located uphill amongst some lovely terrace houses. Its clean, bright and quirky decor made me feel wide awake and relaxed. I loved the giant sketch of a headphone set across the wall – a not-so-subtle hint to the owner Alan Thompson's days as international DJ extraordinaire.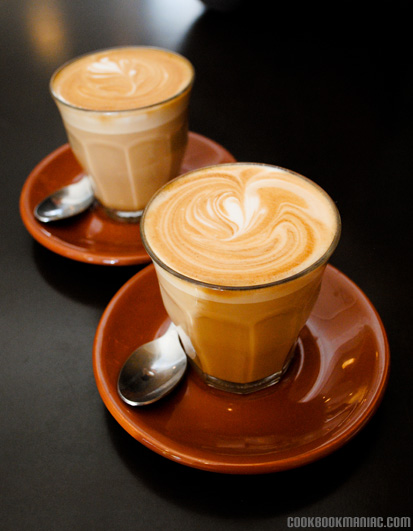 We quickly order our coffee because I am not capable of making a sensible breakfast menu choice until after my caffeine fix. Bangbang use the deliciously fragrant coffee beans from Campos Coffee. Our lattes were perfectly smooth, creamy and the best remedy to an early morning wake up call. No need for sugar here!
I feel quite daring and ordered the traditional Scottish Breakfast. It consists of a slab of black pudding, square sausage, tatty potato scone, fried eggs and a roasted tomato. The tatty scone was amazing. I slowly pick at it so that I can extend the enjoyment throughout my meal. The sausage patty is love!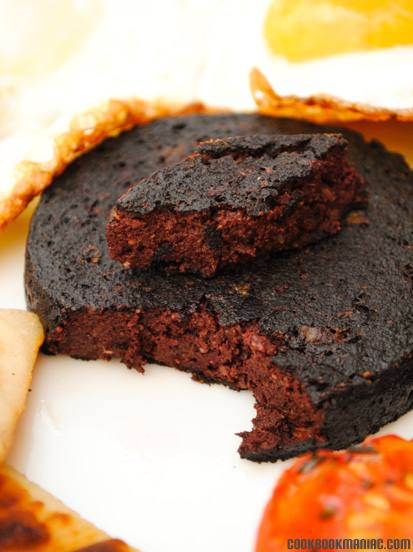 After a bite of the black pudding I deduce that it is definitely an acquired taste. It wasn't disgusting, the texture is like coarse liver pate. I am not sure if like it or not. I think I might need to give it another go before I form a proper opinion about it.
Pizzaboy orders the breakfast stack. It's a crispy potato rosti topped with wilted spinach, poached egg, pancetta and housemade hollandaise sauce. This is the most superior brekkie. The pancetta is perfectly crispy, the yolk from the poached egg is wonderfully oozey and the potato rosti is to die for. The wilted spinach brings a welcome freshness to this fantastic breakfast dish.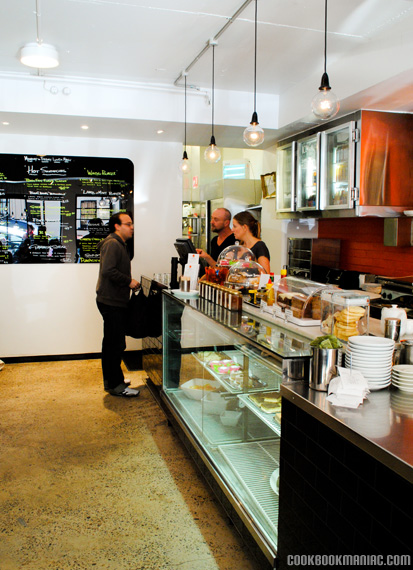 The verdict
Nothing can get me out of bed before 10am on Sunday… except for Bangbang
Bangbang Espresso Bar and Cafe
113 Reservoir Street
Surry Hills, 2010
Phone (02) 9281 0018
Opening Times
Mon-Friday (Breakfast & Lunch) 8am-4pm
Sat (All day breakfast) 8am-3pm
Sun (All day breakfast) 9am-2pm
Please share this: